Inside Look: Digitizing a Historic Card Index
Sarah Cunningham

State Library of Oregon

Angela Janelli

State Library of Oregon

Heather Pitts

State Library of Oregon
Keywords:
Oregon, library, association, Oregon libraries, academic library, libraries, librarians, northwest, information science, information literacy, social media, writing, library trends, books, donors, library funding, Oregon library association, quarterly, Oregon library association quarterly, American library association, ala, ola, reading, library success, success, evolving roles, OSU, Oregon state, University, web services, public, new discipline, changes in libraries, career, careers, library careers, library career, professional journal, scholarly, academic, circulation, Portland, innovative, inventive, solution, oregon librarians, librarian, civics, civic education, inspiring, engagement, role, participation, skills, create, creating, resources, develop, source, evaluate, evaluation, evaluating, collections, community, connecting, communities, history, Oregon State Library, State Library of Oregon, COVID-19, pandemic, Digitizing, card, index, online, biography, citation, newspapers, global, lepidoptera, VIADOCS, scan, digital, OCR, project, Islandora, volunteers, migration
Abstract
Oregon Index Online (https://digital.osl.state.or.us/islandora/object/osl:or_index) is a resource for discovering information about the news, events, and people who shaped Oregon. It builds on the decades of work that went into creating the physical Oregon Index. This article reviews the methods library staff took to digitize and process nearly 800,000 cards to make the Oregon Index available online.
Note: A new version of this article was posted on Nov. 6, 2020, to include the authors' updated State Library of Oregon email addresses.
Downloads
Download data is not yet available.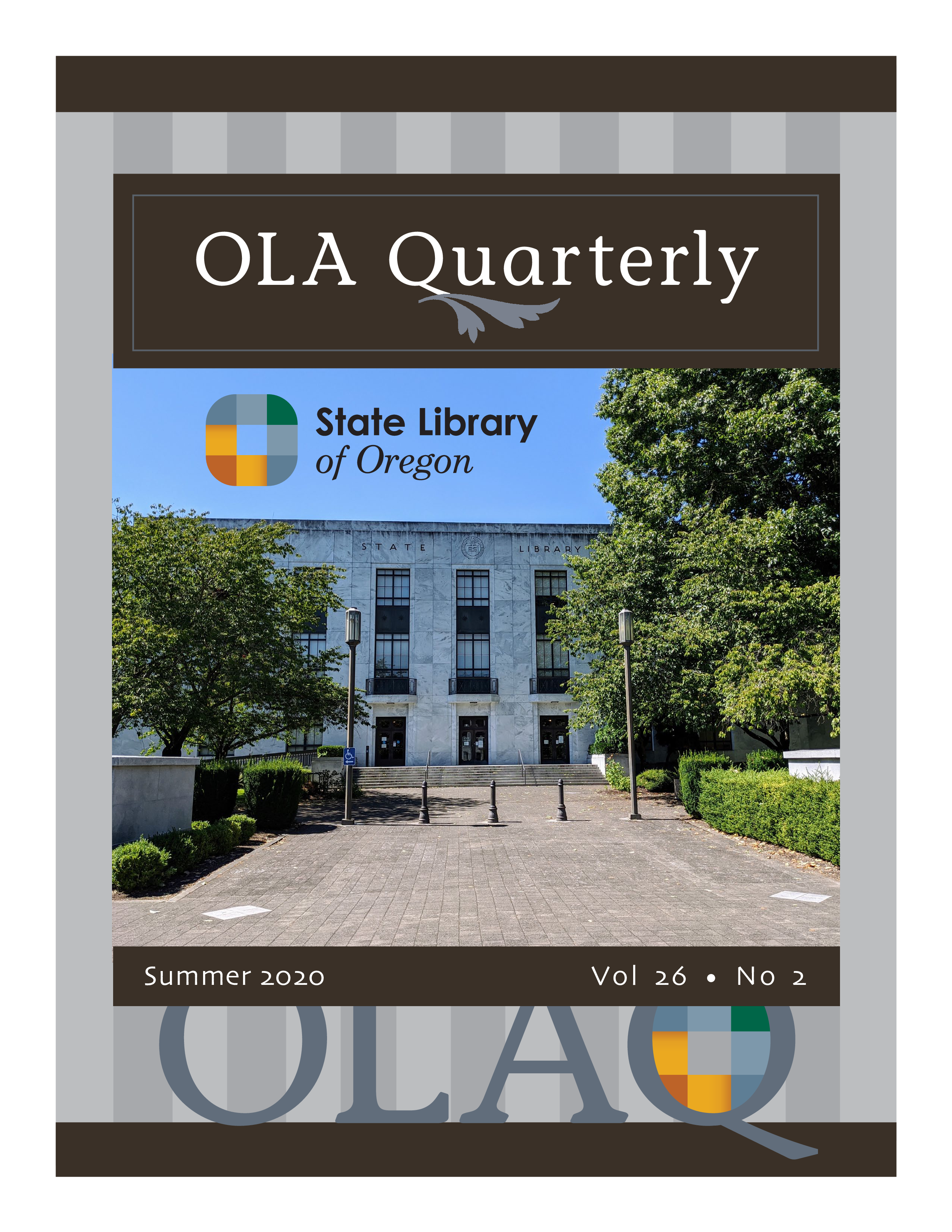 How to Cite
Cunningham, S., Janelli, A., & Pitts, H. (2020). Inside Look: Digitizing a Historic Card Index. OLA Quarterly, 26(2), 34-39. https://doi.org/10.5399/osu/1093-7374.26.02.08