The Federal Depository Library Program Regional Collection in Oregon: Shifting Roles in Access and Preservation of U.S. Government Publications
Arlene Weible

State Library of Oregon
Keywords:
Oregon, library, association, Oregon libraries, academic library, libraries, librarians, northwest, information science, information literacy, social media, writing, library trends, books, donors, library funding, Oregon library association, quarterly, Oregon library association quarterly, American library association, ala, ola, reading, library success, success, evolving roles, OSU, Oregon state, University, web services, public, new discipline, changes in libraries, career, careers, library careers, library career, professional journal, scholarly, academic, circulation, Portland, innovative, inventive, solution, oregon librarians, librarian, civics, civic education, inspiring, engagement, role, participation, skills, create, creating, resources, develop, source, evaluate, evaluation, evaluating, collections, community, connecting, communities, history, Oregon State Library, State Library of Oregon, COVID-19, pandemic, Federal, depository, regional, collection, FDLP, preservation, government, publications, publishing, Reed, Oregon State, University of Oregon, Portland State, digital, Orbis Cascade, GPO, shared, U.S., democratic, information
Abstract
This article explores the history of the FDLP Regional Collection in Oregon libraries. It covers the origin and evolution of the collection which is currently managed by the State Library of Oregon by way of shared housing agreements. The transition away from print-based to digital access points to a shift in role for the collection, with more emphasis on long-term preservation. This shift prompts an examination of options for improving the management of the collection.
Note: A new version of this article was posted on Nov. 6, 2020, to include the author's updated State Library of Oregon email address.
Downloads
Download data is not yet available.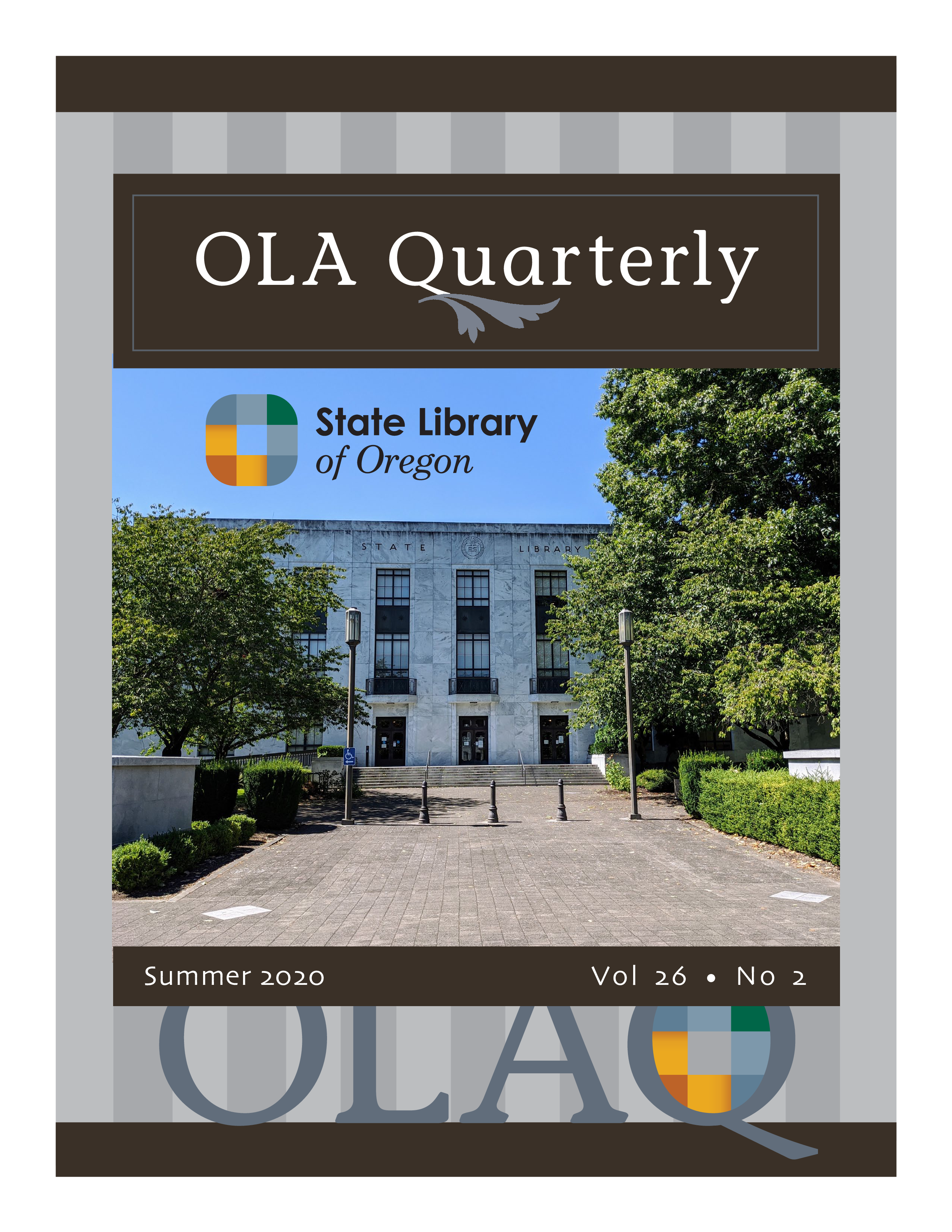 How to Cite
Weible, A. (2020). The Federal Depository Library Program Regional Collection in Oregon: Shifting Roles in Access and Preservation of U.S. Government Publications. OLA Quarterly, 26(2), 26-29. https://doi.org/10.5399/osu/1093-7374.26.02.06