Ready to Read Now and Then
Keywords:
Oregon, library, association, Oregon libraries, academic library, libraries, librarians, northwest, information science, information literacy, social media, writing, library trends, books, donors, library funding, Oregon library association, quarterly, Oregon library association quarterly, American library association, ala, ola, reading, library success, success, evolving roles, OSU, Oregon state, University, web services, public, new discipline, changes in libraries, career, careers, library careers, library career, professional journal, scholarly, academic, circulation, Portland, innovative, inventive, solution, oregon librarians, librarian, civics, civic education, inspiring, engagement, role, participation, skills, create, creating, resources, develop, source, evaluate, evaluation, evaluating, collections, community, connecting, communities, history, Oregon State Library, State Library of Oregon, COVID-19, pandemic, Ready to Read, head start, literacy, storytime, summer reading, program, organizations, grants, improvement, children, services, Spanish, language, collection, kindergarten, youth, amendment, bill, board, LSTA, legislature
Abstract
The Ready to Read project at your local public library is building literacy skills in early learners and summer readers, even as I write these words. Oregon libraries use Ready to Read funds in their daily work to support visiting Head Start classrooms with storytimes, to offer teen or foster parent literacy classes, to implement summer food site reading programs, and more—all to ensure that as many Oregon kids as possible have the opportunity to build literacy skills in their communities.
The reach of this program is broad and deep. In 2019 alone, public libraries used Ready to Read funds to meet the needs of 252,397 young learners from ages zero to five. Along with these early learning services, libraries worked to implement summer reading programs serving over 211,000 kids from ages zero to 14, partnering with an incredible number of 750 community organizations across the state to help ensure young learners have safe spaces and resources they need to keep learning over the summer months.
Note: A new version of this article was posted on Nov. 6, 2020, to include the author's updated State Library of Oregon email address.
Downloads
Download data is not yet available.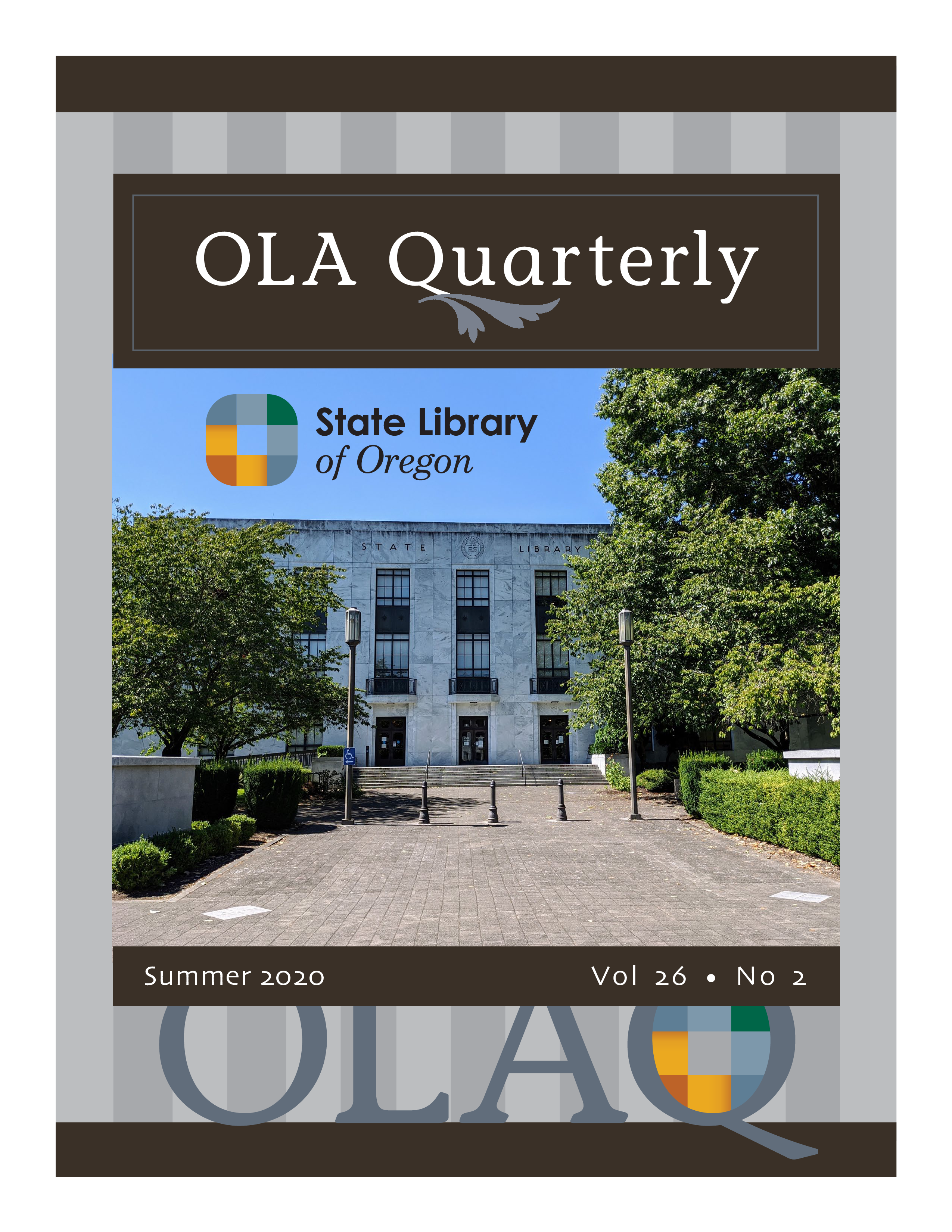 Downloads
How to Cite
Bergquist, G. (2020). Ready to Read Now and Then. OLA Quarterly, 26(2), 50–53. https://doi.org/10.5399/osu/1093-7374.26.02.11