Followership, or Leading Up in Libraries in Brief
Dawn Lowe-Wincentsen

Oregon Institute of Technology
Keywords:
Oregon, Oregon libraries, academic library, libraries, librarians, northwest, information science, information literacy, social media, writing, library trends, books, donors, library funding, Oregon library association, quarterly, Oregon library association quarterly, American library association, ala, ola, reading, library success, success, evolving roles, OSU, Oregon state, University, web services, public, new discipline, changes in libraries, career, careers, library careers, library career, professional journal, scholarly, academic, circulation, Portland, Multnomah County Library, innovative, inventive, solution, oregon librarians, librarian, political, politics, political action, association, civics, civic education, inspiring, engagement, role, participation, skills, create, creating, resources, develop, source, evaluate, evaluation, evaluating, University of Oregon, UO, learn, learned, program, job, for, a, an, the, leadership, institute, liola, leader, leaders, wil wheaton, jane scheppke, gallup, strengthsfinder, strength based leadership, LIOLA, leadership institute of the Oregon library association, oregon institute of technology, portland, metro, wilsonville, followership, follower, what it takes to lead, middleton, louisiana state university, influence, cultivate, method, different, perspective, contemplate
Abstract
In the 2008 text, The Art of Followership, Chaleff, Riggio, and Lippman-Blumen lay out five traits of effective followers: courage to assume responsibility, courage to serve, courage to challenge, courage to participate, and courage to take moral action. In his 2015 text, Followership: What It Takes to Lead, James Schindler lists four attributes that successful followership is built on: belief in the mission, willingness to work toward the good of the whole, loyalty, and unity of focus. Authenticity also plays a part in both leadership and followership. As a follower, being authentic can help a person be intentional and help them guide leadership with confidence (Schindler, 2015). Leaders do not have all the power (Kean and Haycock-Stuart, 2011). One needs followers to lead.
There is much more literature available on followership than what is covered here. However, instead of a thorough literature review, readers can contemplate their own actions as followers, and those of the people with whom they have worked. What is most effective in your work, and with your leadership? If you are the leader, what can you do to support and cultivate these types of traits in those that you work with?
Downloads
Download data is not yet available.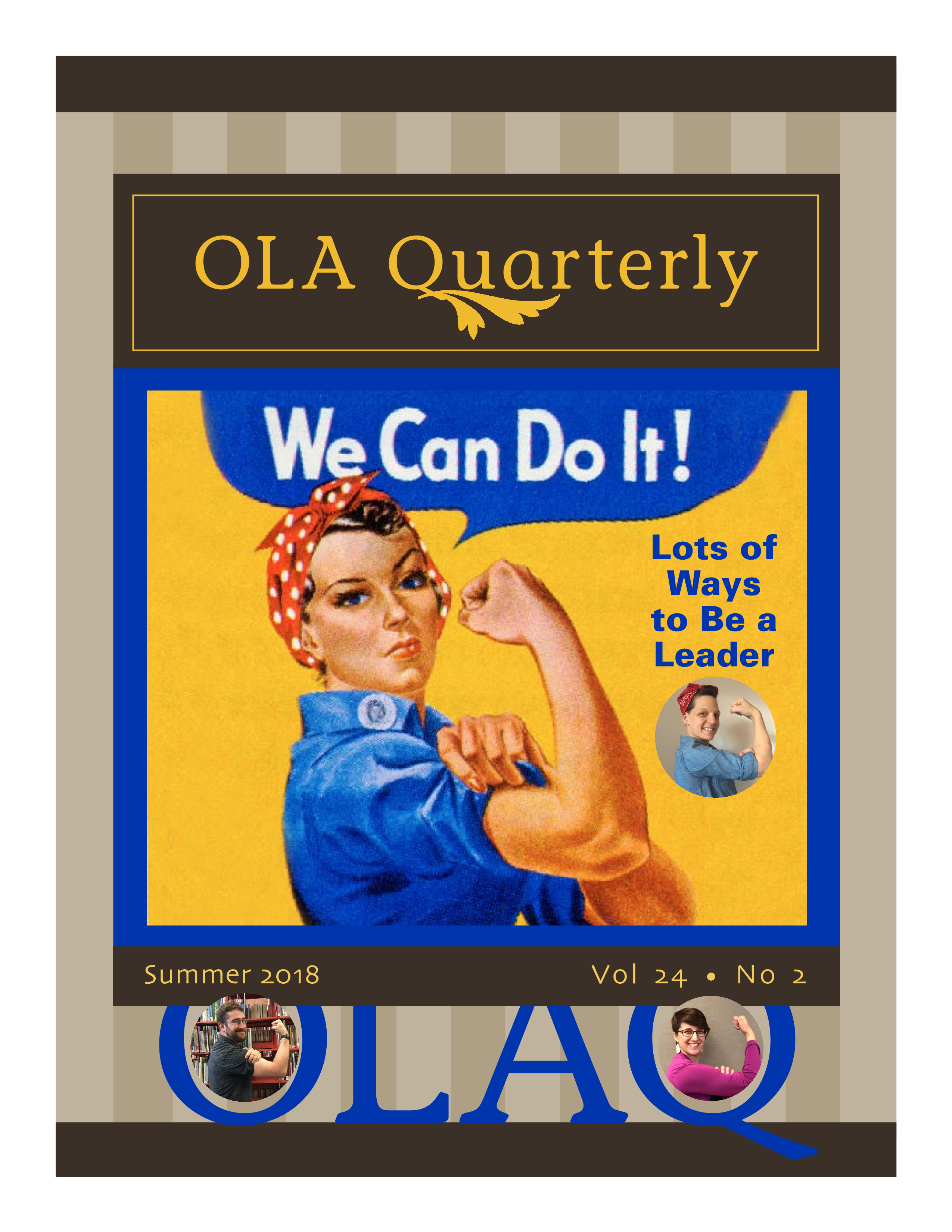 How to Cite
Lowe-Wincentsen, D. (2018). Followership, or Leading Up in Libraries in Brief. OLA Quarterly, 24(2), 26-28. https://doi.org/10.7710/1093-7374.1944