Stepping Up: Applying Situational Leadership Concepts to Public Library Work With Teens
Mark Richardson

Cedar Mill & Bethany Community Libraries
Keywords:
Oregon, Oregon libraries, academic library, libraries, librarians, northwest, information science, information literacy, social media, writing, library trends, books, donors, library funding, Oregon library association, quarterly, Oregon library association quarterly, American library association, ala, ola, reading, library success, success, evolving roles, OSU, Oregon state, University, web services, public, new discipline, changes in libraries, career, careers, library careers, library career, professional journal, scholarly, academic, circulation, Portland, Multnomah County Library, innovative, inventive, solution, oregon librarians, librarian, political, politics, political action, association, civics, civic education, inspiring, engagement, role, participation, skills, create, creating, resources, develop, source, evaluate, evaluation, evaluating, University of Oregon, UO, learn, learned, program, job, for, a, an, the, leadership, institute, liola, leader, leaders, wil wheaton, jane scheppke, gallup, strengthsfinder, strength based leadership, LIOLA, leadership institute of the Oregon library association, cedar mill, bethany, community, situational, blanchard, directive, supportive, teen, coaching, delegating, anime, escape room, amazing race, one minute manager
Abstract
Working with teens is fun, nerve-wracking, and never dull. After building and growing a thriving teen council at our library for nearly ten years, I've spent some time thinking about what I want teens to get out of their experience at the library. One of the big things that they need and want is to develop leadership skills. Every application for college or scholarships seems to ask how they are demonstrating leadership, so I decided several years ago that I would build in opportunities for them to develop these skills on the council. This has taken the form of them leading meetings, splitting up into smaller groups lead by a teen leader, and taking on other, more advanced responsibilities. After learning a bit more about the Situational Leadership model at the Leadership Institute of the Oregon Library Association (LIOLA) conference, I am able to see the times when council members have demonstrated or responded to leadership behaviors described in the model. This article will look at some of these instances and discuss how teaching teens about this model might strengthen their own leadership abilities.
Downloads
Download data is not yet available.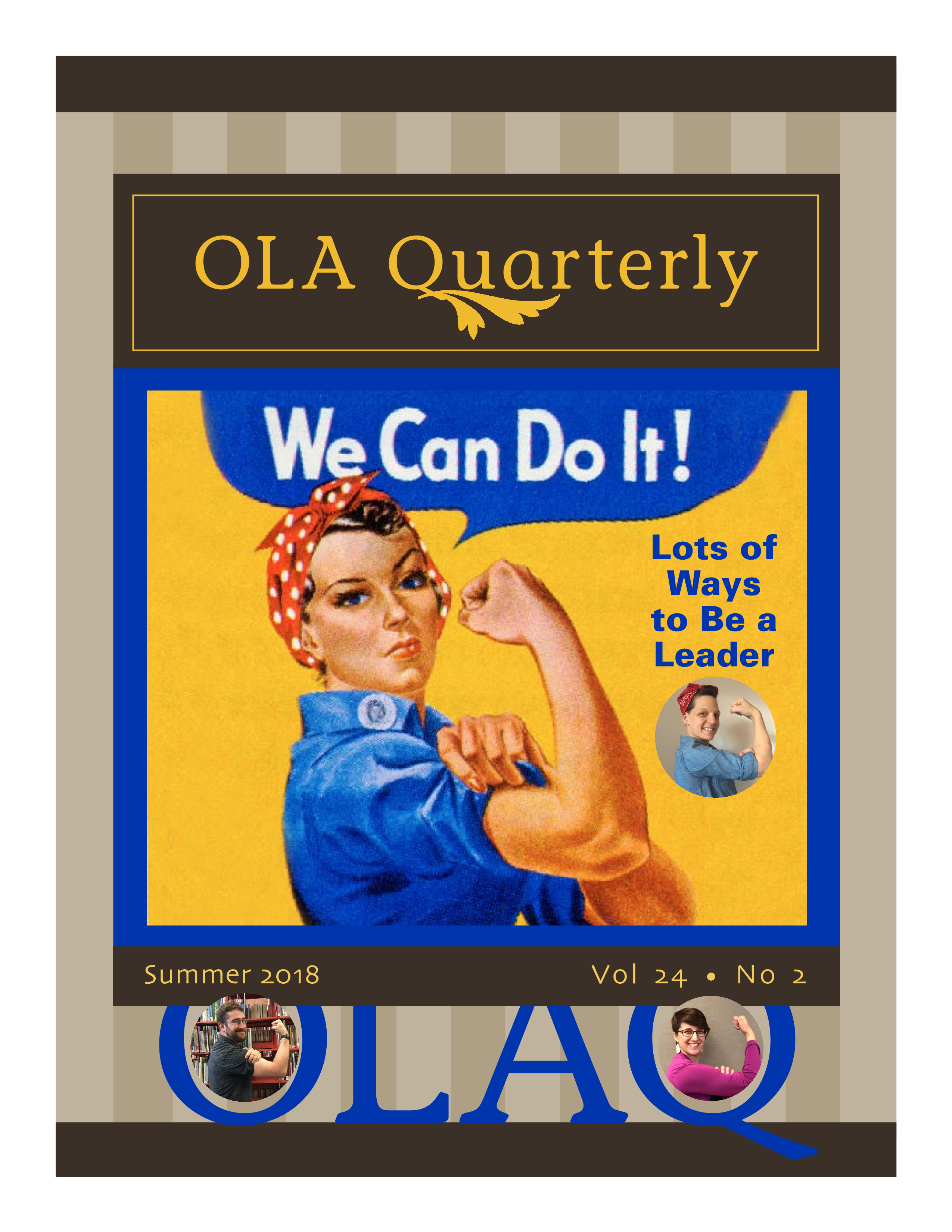 How to Cite
Richardson, M. (2018). Stepping Up: Applying Situational Leadership Concepts to Public Library Work With Teens. OLA Quarterly, 24(2), 15-18. https://doi.org/10.7710/1093-7374.1941