A New Use for the Makerspace
Diana Widdows

Warrenton Grade School
Keywords:
Oregon, Oregon libraries, academic library, libraries, librarians, northwest, information science, information literacy, social media, writing, library trends, books, donors, library funding, Oregon library association, quarterly, Oregon library association quarterly, American library association, ala, ola, reading, library success, success, evolving roles, OSU, Oregon state, University, web services, public, new discipline, changes in libraries, career, careers, library careers, library career, professional journal, scholarly, academic, circulation, Portland, Multnomah County Library, innovative, inventive, solution, oregon librarians, librarian, political, politics, political action, association, civics, civic education, inspiring, engagement, role, participation, skills, create, creating, resources, develop, source, evaluate, evaluation, evaluating, programming, takeaway, program, programs, esther moberg, makerspace, homeless, patrons, stem, steam, money smart, resource sharing, unlock the box, lockbox, adulting 101, procrastination, takeover, nerf, youth, family, Diana Widdows, a new use for the makerspace, standardized test, Smarter Balanced Assessment Consortium, sbac, test, tests, warrenton, grade, school, k-12, build, cars, prepare, context
Abstract
If you want to elicit a groan and an eye roll from almost anyone in the field of education, you need only whisper two words: test prep. Standardized testing is a reality across the country, but even for those who can see its value, the testing is time consuming and can be soul-crushing for teachers and students.
At Warrenton Grade School, a Makerspace was established at the end of last year as a way to create opportunities for hands-on learning. It is housed in the art room, and teachers can bring their classes to work on projects. With this space available, we decided to bundle SBAC Test Prep with fun projects that keep the curriculum hands-on and simultaneously help students build background knowledge for performance tasks they will face.
Downloads
Download data is not yet available.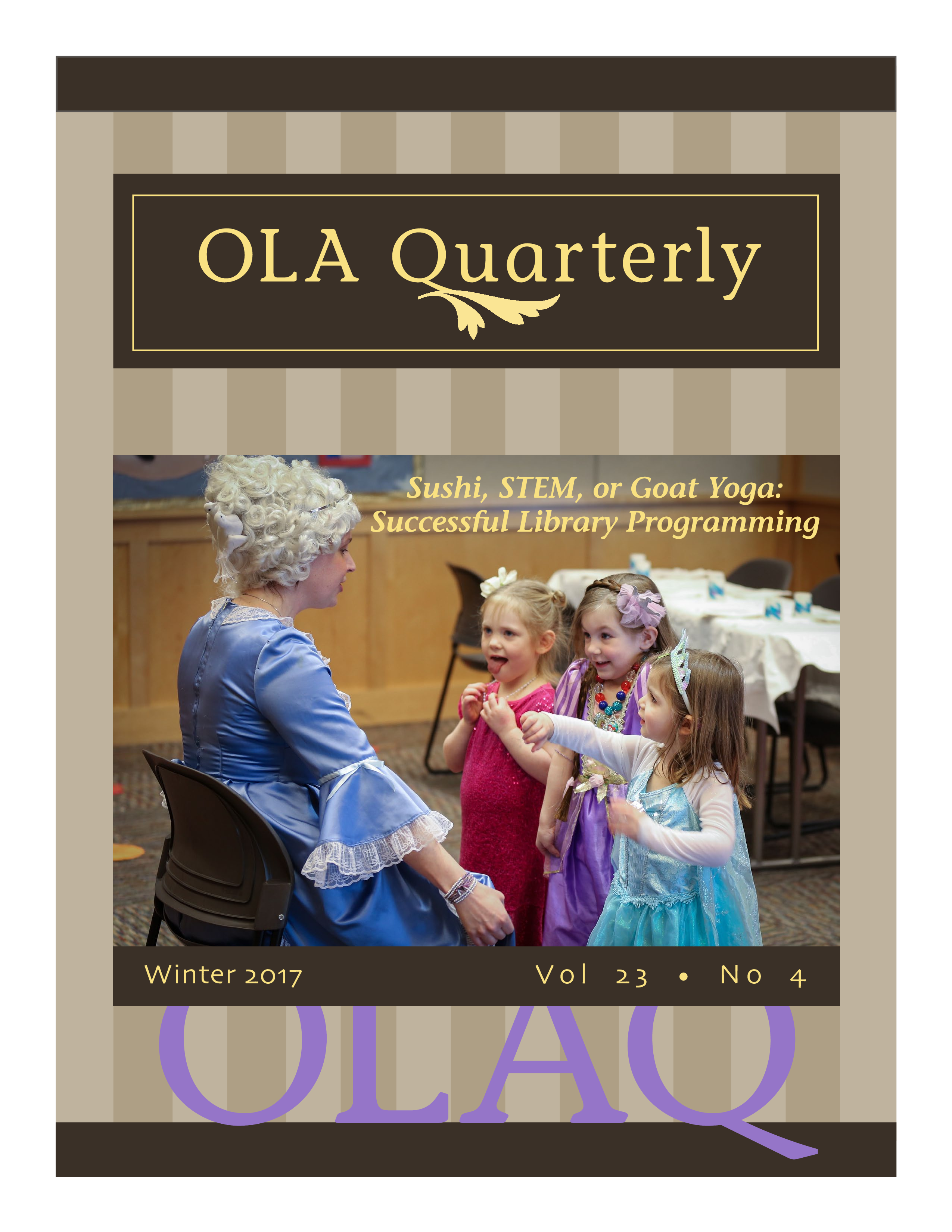 How to Cite
Widdows, D. (2018). A New Use for the Makerspace. OLA Quarterly, 23(4), 26-29. https://doi.org/10.7710/1093-7374.1920